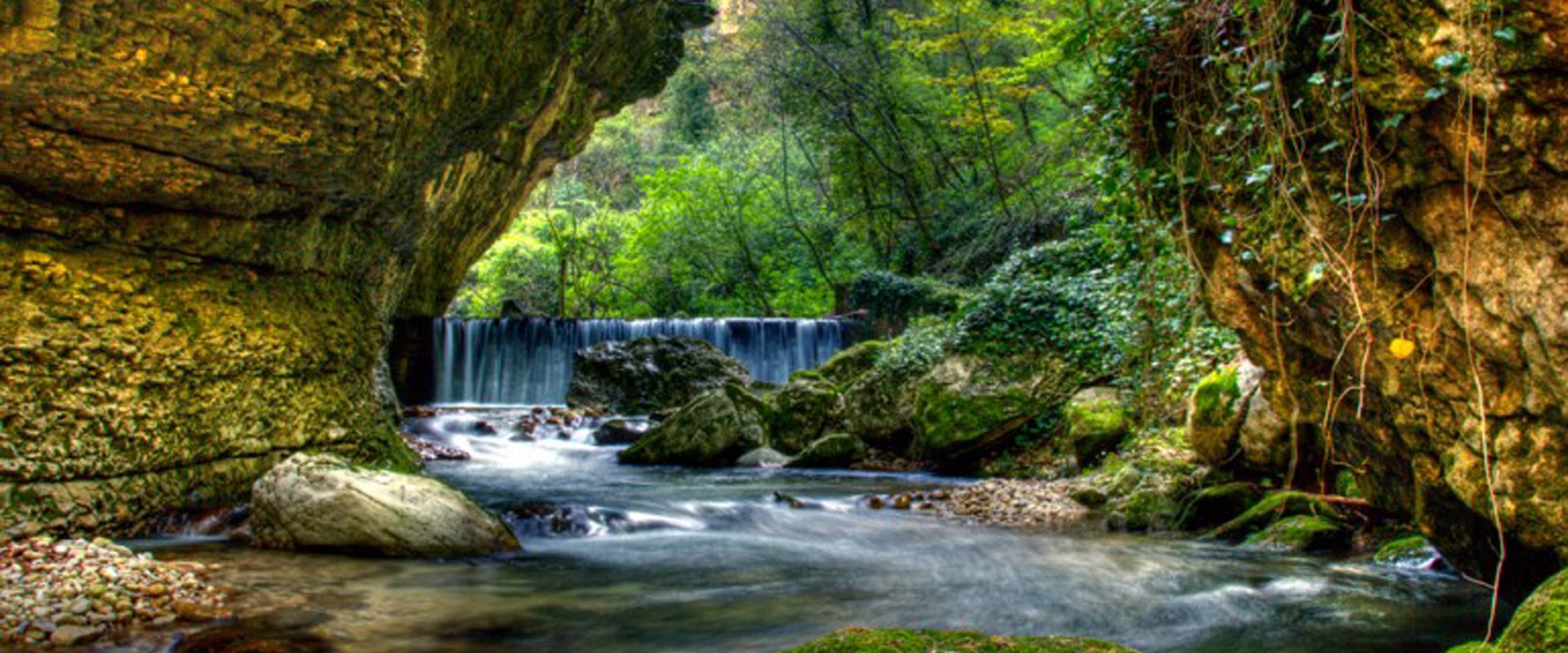 The Majella National Park, the green heart of Abruzzo, becomes a UNESCO World Geopark and takes the name of "Majella Geopark". The title was awarded to him thanks to the high geodiversity of the area.
The Majella Park has in fact special features that combine geology, biodiversity, the historical presence of man and a culture developed over time and hosts 95 geosites, of which at least 22 are of international value.
The Majella Park is one of the most evocative Italian green lungs. With a mountainous but soft territory, this green area alternates valleys, waterfalls and caves with the human presence, which is found in villages, towns and hermitages that offer breathtaking views and views. Like the hermitage of Santo Spirito, an articulated complex of buildings leaning against a rocky wall or the hermitage of Bartolomeo Legio in the Vallone di Santo Spirito, built directly into the rock.
There are also many villages within the Majella Park. Small jewels to discover, such as Caramanico Terme, also considered one of the most beautiful villages in Italy. Known for its thermal baths, it is the ideal place to relax and regenerate.
Among the most important cultural centers rich in history, there is also Sulmona where the noble buildings make their way between ancient walls and doors, in addition to public works, such as the medieval aqueduct.
Established in 1991, the park covers an area of ​​almost 63 thousand hectares. From a geological point of view, the Majella is the most unique limestone massif of the Apennines, with its rounded shape shaped by glaciers. A true spectacle of nature, in short, the perfect natural habitat of various species, including protected ones, including wolves, bears, deer and chamois.
It is considered one of the three wonderful national parks of Abruzzo, between the provinces of L'Aquila, Chieti and Pescara. Characterized by the high mountainous area of ​​the area, nature and morphology, it is extraordinarily rich in natural, but also historical and architectural remains. All to be discovered thanks to the numerous routes and paths.
The Majella Park has also been recognized as one of the most beautiful places in Italy to admire the sunset: here, the spectacle of the sun setting behind the mountain massif is a source of pride for all the people of Abruzzo. In short, it is certainly one of the places to discover and rediscover for those looking for unusual destinations, rich in history, culture and strong emotions.
Source: www.siviaggia.it